Startup All Industries

Awards

The nominations are open for all companies from Startup All Industries and etc.
BEST STARTUP ALL INDUSTRIES AWARDS FOR BUSINESS & SERVICE
Rewards And Recognition For All The Startups (golden tree)
Today's startups are expanding at the same rate as the air. One of the industries that is expanding the fastest is this one. Not only is this industry contributing to global economic expansion, but it is also lowering unemployment rates worldwide. Startups are helping a wide range of individuals and businesses expand. In order to help them grow, every nation provides tremendous support in all areas, including the legal system, the financial system, and so on.
We at The Golden Tree have established our startup industry awards in order to bolster the motivation of individuals and small, creative, and innovative businesses. Through these awards, any company in any industry that falls under the category of startups can participate in the competition for a chance to win the prize and show the world the immense effort they have put in.
Marketing is one of the startup awards' most important benefits for all participants. Our awards for startups give you a global marketing platform to showcase your talent and build a stronger customer base. Advertising is the most important part of starting a business.
Winning Levels
At the Best of Best Awards, Nominees are eligible to win in 4 levels such as Gold Winner, Diamond Winner, Platinum Winner, Titanium Winner based on the total points they score during the entire award stages ( First level jury review, Voting, Final Jury Review )
Gold Level : 60 to 70 Points
Diamond Level : 71 to 80 Points
Platinum Level : 81 to 90 Points
Titanium Level : above 91 Points
Startup All Industries Award Sectors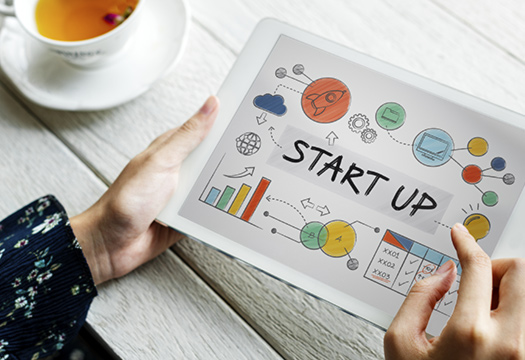 Startup All Industries Awards
Startup All Industries Award Categories
Best Innovative Start-up
Best Start-up - Technology
Best Start-up - Fintech
Best Start-up - IOT
Best Digital / Online Start-up
Best Emerging Start-up
Best Mobility Start-up
Best Creative Entrepreneur (Startup)
Best Start-up - Technology (VR)
Best Logistics / Fulfilment Start-up
Best Food & Beverage Start-up
Best Healthcare Start-up
Best Education Start-up
Best Bootstrapped Business
Best Retail Start-up
Best Travel Start-up
Best Real Estate Startup
Best Freight Forwarding Agent
Best Energy Start-up
Best Home or Craft-based Start-up
Best Creative Start-up
Best Social Impact Start-up
Best CEO - Startup
Best Emerging CEO - Startup
Best Young CEO - Startup
Most Promising CEO - Startup
Best Employee friendly CEO - Startup
Best Customer friendly CEO - Startup
Highly Successful CEO - Startup
Most Valuable CEO - Startup
Best Innovative CEO - Startup