Electronics & Telecommunications

Awards

The nominations are open for all companies from Electronics & Telecommunications and etc.
BEST ELECTRONICS & TELECOMMUNICATIONS AWARDS FOR BUSINESS & SERVICE
Electronics and Telecommunications: Recognizing Innovation and Excellence !
Electronics and telecommunications are two important fields that have greatly impacted the way we live and communicate today. These fields have given us the ability to stay connected with others all over the world, access information and entertainment at our fingertips, and improve the efficiency and effectiveness of many industries.
At Golden Tree Events, we believe that it's important to recognize and celebrate the individuals and organizations that are at the forefront of this field. That's why we are proud to present our awards for electronics and telecommunications, honoring those who are pushing the boundaries of what's possible and making a real impact in the world. We are committed to recognizing the very best in electronics and telecommunications, and we are honored to be able to share these awards with the world.
Overall, the field of electronics and telecommunications is constantly evolving and has a significant impact on our daily lives. These fields have led to many innovative technologies and advancements that have changed the way we live and communicate.
Thank you for your interest in our Electronics and Telecommunications awards.
We invite you to nominate yourself or your organization for an award, or to attend the ceremony and celebrate the achievements of the winners. Together, we can recognize and promote the innovation and excellence in the electronics and telecommunications industry.
Winning Levels
At the Best of Best Awards, Nominees are eligible to win in 4 levels such as Gold Winner, Diamond Winner, Platinum Winner, Titanium Winner based on the total points they score during the entire award stages ( First level jury review, Voting, Final Jury Review )
Gold Level : 60 to 70 Points
Diamond Level : 71 to 80 Points
Platinum Level : 81 to 90 Points
Titanium Level : above 91 Points
Electronics & Telecommunications Award Sectors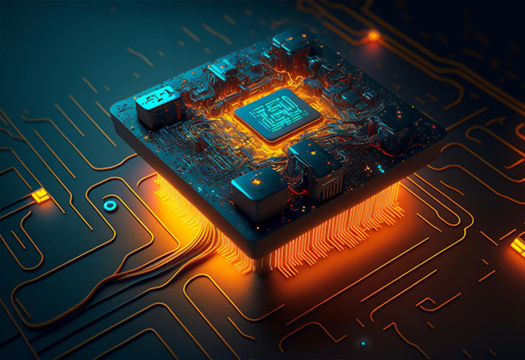 Electronics & Telecommunications Awards
Electronics & Telecommunications Award Categories
Best Electronics company
Best innovative electronics company
Best emerging electronic company
Best Customer Friendly Electronics Company
Best semiconductors company
Best consumer Electronics company
Best industrial electronics company
Best digital Electronics company
Best micro Electronics company
Best Power Electronics company
Best Electronics Manufacturing Company
Best Network Solution Providers
Best Infrastructure Security Solution Providers
Best General Manager - Telecommunication
Best Emerging General Manager - Telecommunication
Best Young General Manager - Telecommunication
Most Promising General Manager - Telecommunication
Best Employee friendly General Manager - Telecommunication
Best Customer friendly General Manager - Telecommunication
Highly Successful General Manager - Telecommunication
Most Valuable General Manager - Telecommunication
Best Innovative General Manager - Telecommunication
Highly Experienced General Manager - Telecommunication
Best Hospitality Leader - Telecommunication
Best CEO - Telecommunication
Best Emerging CEO - Telecommunication
Best Young CEO - Telecommunication
Most Promising CEO - Telecommunication
Best Employee friendly CEO - Telecommunication
Best Customer friendly CEO - Telecommunication
Highly Successful CEO - Telecommunication
Most Valuable CEO - Telecommunication
Best Innovative CEO - Telecommunication
Best Emerging Women Leader - Telecommunication
Best Women Leader - Telecommunication
Best Innovative Women - Telecommunication
Best Young Women Achiever - Telecommunication
Best Young Women CEO - Telecommunication
Best Women CEO - Telecommunication
Best Women Entrepreneur - Telecommunication
Best Young Women Entrepreneur - Telecommunication
Most Inspiring Women - Telecommunication
Best PR & Marketing Professional - Telecommunication
Best HR Professional - Telecommunication
Best Innovating Entrepreneur - Telecommunication
Best Emerging Entrepreneur - Telecommunication
Best Technology Entrepreneur - Telecommunication
Best Young Entrepreneur - Telecommunication
Best Serial Entrepreneur - Telecommunication