Fitness & Health

Awards

The nominations are open for all companies from Fitness & Health and etc.
BEST FITNESS & HEALTH AWARDS FOR BUSINESS & SERVICE
Make your mark in the fitness and health industry!
Are you an outstanding leader, innovator, or trailblazer in the fitness and health industry? Join hundreds of professionals
Golden Tree Events is proud to present the Fitness and Health Industry Awards, an event that celebrates the excellence of individuals and organizations in the field of fitness and health. Showcase your hard-earned achievements, know-how and talents to the world by participating in this prestigious awards ceremony. Make a difference in the industry by being honored with an award
Don't miss out on this golden opportunity! Nominate now for the Fitness and Health Industry Awards hosted by Golden Tree Events.
About awards
The fitness and health industry is ever-evolving and competitive. Receive recognition for your hard work by entering awards that celebrate excellence in the field. With prestigious awards, you can stand out from the crowd and be recognized for your accomplishments.Increase visibility, gain respect from peers, and give yourself a competitive edge.
Being part of a select group of individuals who have been honored with a fitness and health award will bring you immense pride and prestige. Take your career to the next level with these highly coveted awards!
Winning Levels
At the Best of Best Awards, Nominees are eligible to win in 4 levels such as Gold Winner, Diamond Winner, Platinum Winner, Titanium Winner based on the total points they score during the entire award stages ( First level jury review, Voting, Final Jury Review )
Gold Level : 60 to 70 Points
Diamond Level : 71 to 80 Points
Platinum Level : 81 to 90 Points
Titanium Level : above 91 Points
Fitness & Health Award Sectors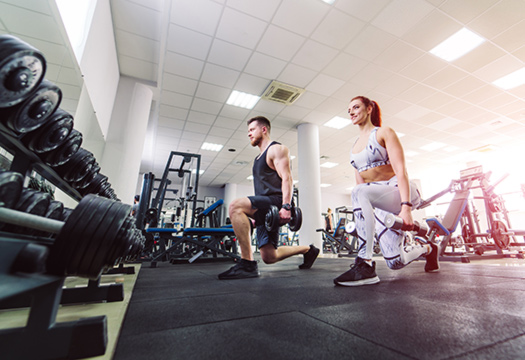 Fitness & Health Awards
Fitness & Health Award Categories
Best Gym or Fitness Centre
Best Health Club
Best Ladies Only Gym
Best Strength Training Gym
Best Fitness Membership Program
Best Group Exercise Gym
Best Yoga Training Centre
Best Zumba Training Centre
Best Medical Centre
Best Medical Centre Brand
Best Medical Centre Chain
Best Fitness Centre - Ladies
Best Fitness Centre - Men
Best Fitness Centre - Value for Money
Best Recreation Center
Best Wellness Counselling Centre
Best Healthcare Company - Service
Best Healthcare Product
Best Healthcare Company
Best General Manager - Fitness & Health
Best Emerging General Manager - Fitness & Health
Best Young General Manager - Fitness & Health
Most Promising General Manager - Fitness & Health
Best Employee friendly General Manager - Fitness & Health
Best Customer friendly General Manager - Fitness & Health
Highly Successful General Manager - Fitness & Health
Most Valuable General Manager - Fitness & Health
Best Innovative General Manager - Fitness & Health
Highly Experienced General Manager - Fitness & Health
Best Hospitality Leader - Fitness & Health
Best CEO - Fitness & Health
Best Emerging CEO - Fitness & Health
Best Young CEO - Fitness & Health
Most Promising CEO - Fitness & Health
Best Employee friendly CEO - Fitness & Health
Best Customer friendly CEO - Fitness & Health
Highly Successful CEO - Fitness & Health
Most Valuable CEO - Fitness & Health
Best Innovative CEO - Fitness & Health
Best Emerging Women Leader - Fitness & Health
Best Women Leader - Fitness & Health
Best Innovative Women - Fitness & Health
Best Young Women Achiever - Fitness & Health
Best Young Women CEO - Fitness & Health
Best Women CEO - Fitness & Health
Best Women Entrepreneur - Fitness & Health
Best Young Women Entrepreneur - Fitness & Health
Most Inspiring Women - Fitness & Health
Best PR & Marketing Professional - Fitness & Health
Best HR Professional - Fitness & Health
Best Innovating Entrepreneur - Fitness & Health
Best Emerging Entrepreneur - Fitness & Health
Best Technology Entrepreneur - Fitness & Health
Best Young Entrepreneur - Fitness & Health
Best Serial Entrepreneur - Fitness & Health