Food & Beverages

Awards

The nominations are open for all companies from Restaurants, Restaurant Suppliers, Food Processing / Manufacturing, Beverages, Fine Dining, Luxury Restaurant, pâtisserie /Bakery / Sweets & Candies and etc.
BEST FOOD & BEVERAGES AWARDS FOR BUSINESS & SERVICE
Food & Beverages
The food and beverage industry has grown tremendously since it was founded to meet basic needs. The food and beverage industry has undergone radical transformations as a result of modernization. Every organization in the industry is aiming for the highest output from their inventions. Constant care and efforts are put in to achieve a much more delectable outcome. Many succeed in doing so, establishing their dominance in the industry.
Golden Tree Events, Managing and Organizing have put forward the opportunity of showcasing the brands and their end products to the public eye with the introduction of the Dining Awards. Being a global platform, it serves as a medium for the nominees to market their brands worldwide, eventually increasing their capsize.
The categorical listing of the awards comes from industries like luxury restaurants, restaurant suppliers, fine dining, food item manufacturers, the beverage industry, and bakery shop owners. No matter if it is a startup or a top-grossing company, we welcome all and give them the possibility of nominating their companies and probably making it to the toplist.
Winning Levels
At the Best of Best Awards, Nominees are eligible to win in 4 levels such as Gold Winner, Diamond Winner, Platinum Winner, Titanium Winner based on the total points they score during the entire award stages ( First level jury review, Voting, Final Jury Review )
Gold Level : 60 to 70 Points
Diamond Level : 71 to 80 Points
Platinum Level : 81 to 90 Points
Titanium Level : above 91 Points
Food & Beverages Award Sectors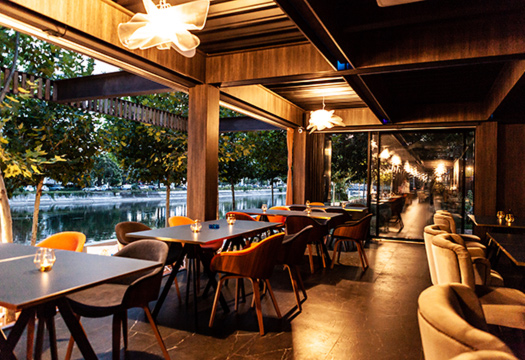 Restaurants Awards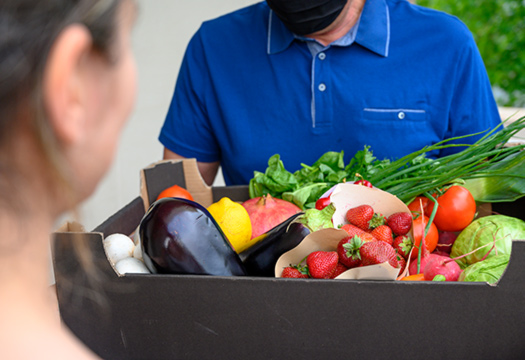 Restaurant Suppliers Awards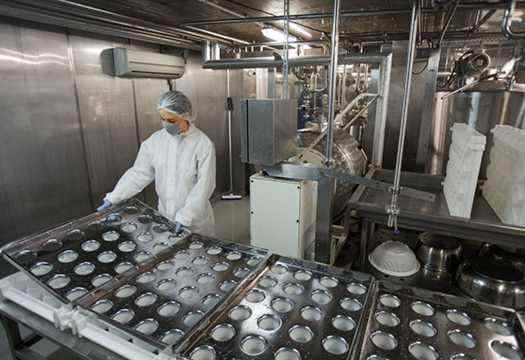 Food Processing / Manufacturing Awards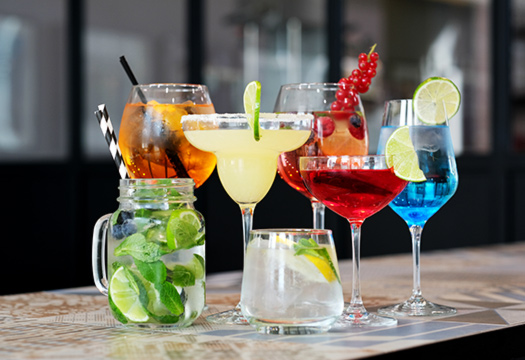 Beverages Awards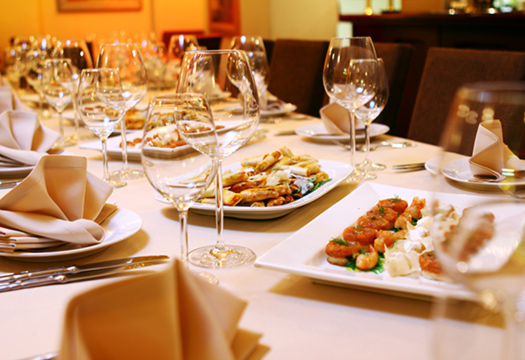 Fine Dining Awards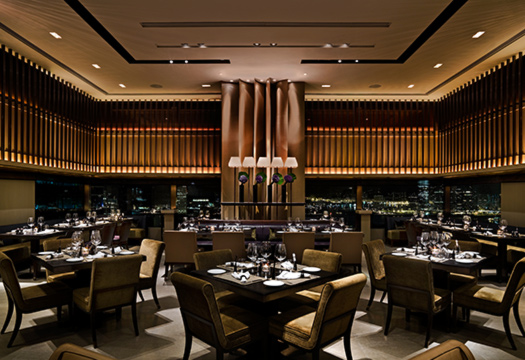 Luxury Restaurant Awards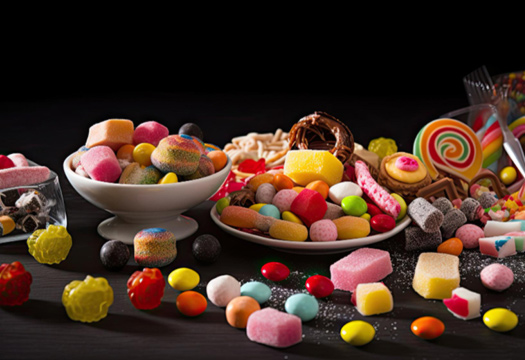 pâtisserie /Bakery / Sweets & Candies Awards
Food & Beverages Award Categories
Best Dutch Cuisine
Best Vietnamese Cuisine
Best Moroccan Cuisine
Best European Cuisine
Best Turkish Cuisine
Best Mexican Cuisine
Best Thai Cuisine
Best Danish Cuisine
Best Swedish Cuisine
Best Malaysian Cuisine
Best Spanish Cuisine
Best Lebanese Cuisine
Best South American Cuisine
Best Japanese Cuisine
Best Chinese Cuisine
Best South African Cuisine
Best Italian Cuisine
Best Russian Cuisine
Best Indonesian Cuisine
Best British Cuisine
Best Romanian Cuisine
Best Indian Cuisine
Best Brazilian Cuisine
Best Portuguese Cuisine
Best Hungarian Cuisine
Best Belgian Cuisine
Best Polish Cuisine
Best Greek Cuisine
Best Peruvian Cuisine
Best German Cuisine
Best Modern Austrian Cuisine
Best French Cuisine
Best Argentinian Cuisine
Best Pakistani Cuisine
Best Persian Restaurant
Best African Cuisine
Best Beach Club Dining
Best All-Day Buffet Dining
Best Buffet Dining
Best Gourmet-style Buffet
Best Gourmet Bistro
Best International Restaurant
Best Luxury Restaurant
Best Sports Lounge & Bar
Best New Restaurant
Best New Sports Bar
Best Inernational Restaurant
Best European Restaurant
Best Restaurant
Best Vegan Restaurant
Best Korean Restaurant
Best Innovative Restaurant
Best Event Restaurant
Best Conference & Event Restaurant
Best Eco/Green Restaurant
Best Farm to Table Restaurant
Best Music Pairing Restaurant
Best Nightclub Restaurant
Best Rooftop Restaurant
Best Boutique Resort Restaurant
Best Cafe
Best Gastro Pub
Best Waterside Restaurant
Best Seafood Restaurant
Best Entertainment Restaurant
Best Wine Estate Restaurant
Best Japanese Barbecue Restaurant
Best Brasserie
Best Theme Restaurant
Best Austrian Restaurant
Best Boutique Hotel Restaurant
Best Tapas Restaurant
Best Family Restaurant
Best Beachside Restaurant
Best Steakhouse
Best Heritage Restaurant
Best Fine Dining Restaurant
Best Grill
Best Burger Restaurant
Best Vegetarian Restaurant
Best Multi Cuisine Restaurant
Best Lounge Bar
Best Resto Bar and Lounge
Best Healthy Restaurant
Best American Restaurant
Best Pizza Bar
Best Bar and grill
Best Cafe and Restaurant
Best Mediterranean Restaurant/Cuisine
Best Tapas Bar & Restaurant
Best Ice cream Bar
Best Beer Pub /Brewery
Best Oceania Restaurant
Best Fusion Restaurant
Best Asian Restaurant
Best Irish Restaurant
Best Scottish Restaurant
Best Distillery Bar
Best Vegetarian/Vegan restaurant
Best Asian Fine Dining Restaurant
Best Fusion Cuisine
Best Gastropub
Best Unique Restaurant
Best Luxury Innovative Restaurant
Best Luxury Event Restaurant
Best Luxury Conference & Event Restaurant
Best Luxury Eco/Green Restaurant
Best Luxury Farm to Table Restaurant
Best Luxury Music Pairing Restaurant
Best Luxury Nightclub Restaurant
Best Luxury Rooftop Restaurant
Best Luxury Boutique Resort Restaurant
Best Luxury Cafe
Best Luxury Gastro Pub
Best Luxury Waterside Restaurant
Best Luxury Seafood Restaurant
Best Luxury Entertainment Restaurant
Best Luxury Wine Estate Restaurant
Best Luxury Resort Restaurant
Best Luxury Brasserie
Best Luxury Theme Restaurant
Best Luxury Hotel Restaurant
Best Luxury Boutique Hotel Restaurant
Best Luxury Tapas Restaurant
Best Luxury Family Restaurant
Best Luxury Beachside Restaurant
Best Luxury Steakhouse
Best Luxury Heritage Restaurant
Best American Barbecue Restaurant
Best Luxury Grill
Best Catering Services
Best Chinese Restaurant
Best Arabic Restaurant
Best Arabic Cuisine
Best Peruvian Restaurant
Best Fastfood Restaurant
Best Coffee Roastery
Best Catering Service - Vegetarian/Vegan
Best Catering Service - Schools
Best Catering Service - Corporate /Office
Best Catering Service - Events
Best Juice Bar
Best Smoothie & Juice Bar
Best Bakery
Best Chocolatier
Best Sweets Shop
Best Arabic Sweets
Best Cafe
Best Japanese Restaurant
Best Italian Restaurant
Best Pan-Asian Restaurant
Best Indian Restaurant
Best South Indian Restaurant
Best Sushi Restaurant
Best Lebanese Restaurant
Best Turkish Restaurant
Best speciality coffee house
Best Speciality Cafe
Best Chinese Fine Dining Restaurant
Best Designed Restaurant
Best Luxury Restaurant
Best Fine Dining Restaurant
Best International Restaurant
Best Continental Restaurant
Best Middle Eastern Restaurant
Best Modern Austrian Cuisine
Best Contemporary Asian Restaurant
Best French Restaurant
Best General Manager - Food & Beverages
Best Emerging General Manager - Food & Beverages
Best Young General Manager - Food & Beverages
Most Promising General Manager - Food & Beverages
Best Employee friendly General Manager - Food & Beverages
Best Customer friendly General Manager - Food & Beverages
Highly Successful General Manager - Food & Beverages
Most Valuable General Manager - Food & Beverages
Best Innovative General Manager - Food & Beverages
Highly Experienced General Manager - Food & Beverages
Best Hospitality Leader - Food & Beverages
Best CEO - Food & Beverages
Best Emerging CEO - Food & Beverages
Best Young CEO - Food & Beverages
Most Promising CEO - Food & Beverages
Best Employee friendly CEO - Food & Beverages
Best Customer friendly CEO - Food & Beverages
Highly Successful CEO - Food & Beverages
Most Valuable CEO - Food & Beverages
Best Innovative CEO - Food & Beverages
Best Emerging Women Leader - Food & Beverages
Best Women Leader - Food & Beverages
Best Innovative Women - Food & Beverages
Best Young Women Achiever - Food & Beverages
Best Young Women CEO - Food & Beverages
Best Women CEO - Food & Beverages
Best Women Entrepreneur - Food & Beverages
Best Young Women Entrepreneur - Food & Beverages
Most Inspiring Women - Food & Beverages
Best PR & Marketing Professional - Food & Beverages
Best HR Professional - Food & Beverages
Best Innovating Entrepreneur - Food & Beverages
Best Emerging Entrepreneur - Food & Beverages
Best Technology Entrepreneur - Food & Beverages
Best Young Entrepreneur - Food & Beverages
Best Serial Entrepreneur - Food & Beverages
Best Filipino Restaurant
Best Persian Restaurant
Best Persian Cuisine