Manufacturing / Industries

Awards

The nominations are open for all companies from Manufacturing / Industries and etc.
BEST MANUFACTURING / INDUSTRIES AWARDS FOR BUSINESS & SERVICE
Manufacturing industry
The availability of every products in the market is maintained by the constant toil done by the service and manufacturing industries. A key role is played by this industry to meet our substantial demands. Manufacturing industries are like the bees in the world, because in the absence of both the world will collapse.
A prominent place for the manufacturing industries to be recognized & rewarded for the appraising efforts, we at The Golden Tree events, organizing and managing, are here with our Manufacturing Industry Awards. Designed for all the working sections in the manufacturing industry. Every firm falling under the category of startups or Fortune 500 companies can be nominated.
The Manufacturing industry awards is an immensely perfect platform for all the great and hardworking people in the industry to come and stand out of the loop. The platform also provides you with the opportunity to connect with great achievers in your industry and increase your client base by showcasing your products.
Winning Levels
At the Best of Best Awards, Nominees are eligible to win in 4 levels such as Gold Winner, Diamond Winner, Platinum Winner, Titanium Winner based on the total points they score during the entire award stages ( First level jury review, Voting, Final Jury Review )
Gold Level : 60 to 70 Points
Diamond Level : 71 to 80 Points
Platinum Level : 81 to 90 Points
Titanium Level : above 91 Points
Manufacturing / Industries Award Sectors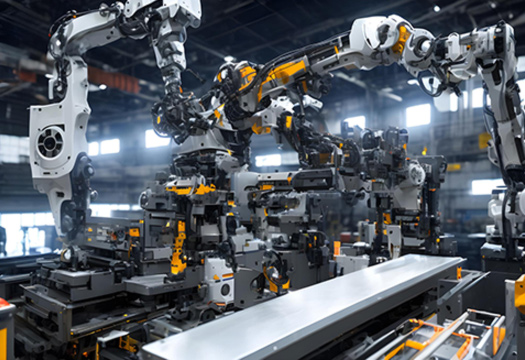 Manufacturing / Industries Awards
Manufacturing / Industries Award Categories
Best Product Manufacturing Company - Rubber Industry
Best Electro Mechanical Company
Best General Manager - Manufacturing
Best Emerging General Manager - Manufacturing
Best Young General Manager - Manufacturing
Most Promising General Manager - Manufacturing
Best Employee friendly General Manager - Manufacturing
Best Customer friendly General Manager - Manufacturing
Highly Successful General Manager - Manufacturing
Most Valuable General Manager - Manufacturing
Best Innovative General Manager - Manufacturing
Highly Experienced General Manager - Manufacturing
Best Hospitality Leader - Manufacturing
Best CEO - Manufacturing
Best Emerging CEO - Manufacturing
Best Young CEO - Manufacturing
Most Promising CEO - Manufacturing
Best Employee friendly CEO - Manufacturing
Best Customer friendly CEO - Manufacturing
Highly Successful CEO - Manufacturing
Most Valuable CEO - Manufacturing
Best Innovative CEO - Manufacturing
Best Emerging Woman Leader - Manufacturing
Best Woman Leader - Manufacturing
Best Innovative Woman Leader - Manufacturing
Best Young Woman Achiever - Manufacturing
Best Young Woman CEO - Manufacturing
Best Woman CEO - Manufacturing
Best Woman Entrepreneur - Manufacturing
Best Young Woman Entrepreneur - Manufacturing
Most Inspiring Woman - Manufacturing
Best PR & Marketing Professional - Manufacturing
Best HR Professional - Manufacturing
Best Innovative Entrepreneur - Manufacturing
Best Emerging Entrepreneur - Manufacturing
Best Technology Entrepreneur - Manufacturing
Best Young Entrepreneur - Manufacturing
Best Serial Entrepreneur - Manufacturing
Best Water Desalination Company
Best Water Treatment company
Best Water Purification Company
Best Water Purifier
Best Agricultural machinery manufacturer
Best Aircraft manufacturer
Best Auto parts manufacturer
Best Battery manufacturer
Best Boiler manufacturer
Best Brick manufacturer
Best Car manufacturer
Best Carpet manufacturer
Best Cement manufacturer
Best Ceramic manufacturer
Best Cheese manufacturer
Best Chemical manufacturer
Best Clothes and fabric manufacturer
Best Computer hardware manufacturer
Best Cosmetic products manufacturer
Best Display stand manufacturer
Best Door manufacturer
Best Electrical equipment manufacturer
Best Electronics manufacturer
Best Elevator manufacturer
Best Fabric product manufacturer
Best Feed manufacturer
Best Fireplace manufacturer
Best FMCG manufacturer
Best Food manufacturer
Best Food seasoning manufacturer
Best Frozen food manufacturer
Best Fur manufacturer
Best Furniture manufacturer
Best Gasket manufacturer
Best Glass manufacturer
Best Glassware manufacturer
Best Idol manufacturer
Best Jewelry manufacturer
Best Knitwear manufacturer
Best Leather goods manufacturer
Best Lighting manufacturer
Best Lingerie manufacturer
Best Machinery parts manufacturer
Best Machining manufacturer
Best Manufacturer
Best Match box manufacturer
Best Medical equipment manufacturer
Best Medical technology manufacturer
Best Musical instrument manufacturer
Best Olive oil manufacturer
Best Optical products manufacturer
Best Paint manufacturer
Best Plastic resin manufacturer
Best Portable building manufacturer
Best Pottery manufacturer
Best Souvenir manufacturer
Best Sportwear manufacturer
Best Stationery manufacturer
Best Sticker manufacturer
Best Tea manufacturer
Best Tile manufacturer
Best Tyre manufacturer
Best Tool manufacturer
Best Toy and game manufacturer
Best Toy manufacturer
Best Trailer manufacturer
Best Truss manufacturer
Best Ventilating equipment manufacturer
Best Watch manufacturer
Best Willow basket manufacturer
Best Air Compressor Manufacturer/Seller
Highly Experienced CEO - Manufacturing
Best Trophy Manufacturer
Best Trophy Retailer
Best Steel manufacturer
Best General Manager - Manufacturing
Best Managing Director - Manufacturing
Best Business Development Manager - Manufacturing
Best Young GM - Manufacturing
Highly Successful Entrepreneur - Manufacturing