Real Estate / Construction

Awards

The nominations are open for all companies from Real Estate Builders / Developers, Commercial, Architecture & Design, Real Estate Consultants / Broker, Holiday Rentals / Holiday Homes, Construction - Contractors, Interior Design / Furniture Design / Home or Office Decors, Construction - Trader and etc.
BEST REAL ESTATE / CONSTRUCTION AWARDS FOR BUSINESS & SERVICE
Real estate - Reliability under the roofs
Realty Industries are thriving nowadays with a motto of meeting the demands for commercial and residential properties. The luxury real estate sector provides a premium range of selection, equipped with all ultra-modern facilities and amenities. In the sector, various subsections have been put forward which focuses on all aspects of comfort and luxury.
Globally recognised, from our years of expertise, we serve as a platform for finding out the righteous organization and duly honoring them. We, at Golden tree events managing and Organizing have introduced the Luxury real estate awards to bring the achievers of Luxury real estate sectors to the limelight. We appreciate and revere the hardships of the industry and would like to present them this award as a kind gesture.
We serve as the gateway of endless possibilities for the contenders by publishing & promoting their marvelous mansions and mercantile dwellings. A reach so far that the global media will have a glimpse of their artistry. Come, join us in this voyage.
Winning Levels
At the Best of Best Awards, Nominees are eligible to win in 4 levels such as Gold Winner, Diamond Winner, Platinum Winner, Titanium Winner based on the total points they score during the entire award stages ( First level jury review, Voting, Final Jury Review )
Gold Level : 60 to 70 Points
Diamond Level : 71 to 80 Points
Platinum Level : 81 to 90 Points
Titanium Level : above 91 Points
Real Estate / Construction Award Sectors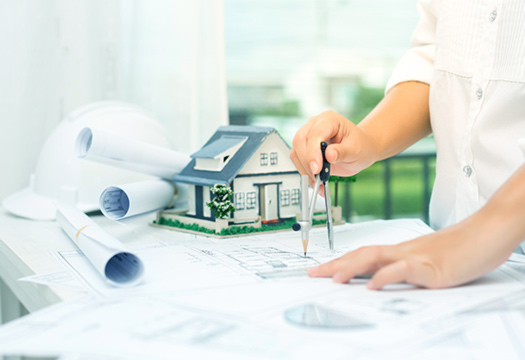 Real Estate Builders / Developers Awards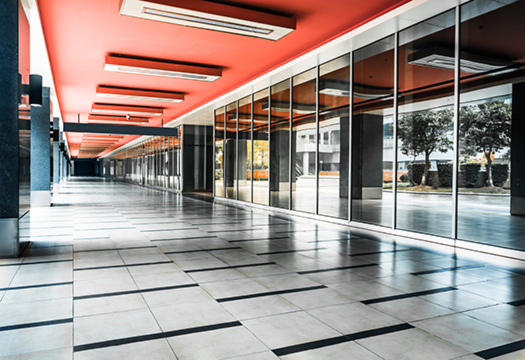 Commercial Awards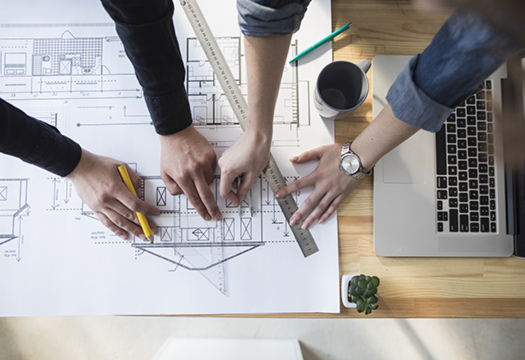 Architecture & Design Awards
Real Estate Consultants / Broker Awards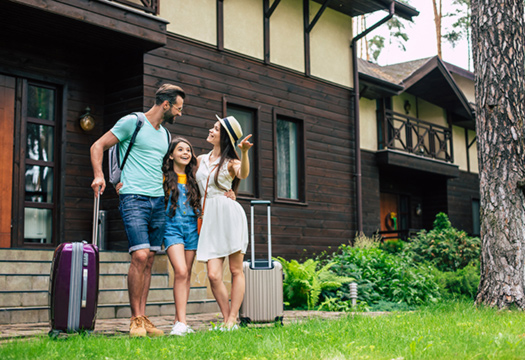 Holiday Rentals / Holiday Homes Awards
Construction - Contractors Awards
Interior Design / Furniture Design / Home or Office Decors Awards
Construction - Trader Awards
Real Estate / Construction Award Categories
Best Real Estate Developer - Residential
Best Luxury Real Estate Developer - Residential
Residential Real Estate Project of the Year
Affordable Housing Project of the Year
Mid Segment /Premium Housing Project of the Year
Ultra-Luxury Residential Project of the Year
Luxury Project of the Year
Integrated Township of the Year
Senior Citizen Housing Project of the Year
Serviced Apartment Project of the Year
Best Real Estate Project in Non-metro
Most Innovative Real Estate Project of the Year
Real Estate Developer of the year
Emerging Developer of the year
Best Luxury/Premium Housing Developer of the Year
Best Affordable/Budget Housing Developer of the Year
Most Innovative Developer of the Year
Best Real Estate Agency of the Year- residential
Best Upcoming Project of the year(Under Construction)
Best Real Estate Developer - Commercial
Commercial property of the year
Retail property of the year
Shopping mall of the year
Environment Friendly Project of the year
Business/IT Park of the Year
Co-working Space Project of the Year
Smart Project of the Year
Redevelopment Project of the Year
Real Estate Developer of the year- Retail
Real Estate Developer of the Year- Commercial
Emerging developer of the Year-commercial
Emerging developer of the Year- Industrial
Best Real Estate Agency of the Year- Commercial
Best Upcoming Project of the year(Under Construction)
Most Innovative Architecture Design- Residential
Most Innovative Architecture Design- Commercial/Retail
Most Innovative Architecture Design- Hospitality
Most Sustainable Architecture Design- Residential
Most Sustainable Architecture Design-Commercial/Retail
Most Sustainable Architecture Design- Hospitality
Best Architecture Award - Public/institutional project
Most Sustainable interior design award- Hospitality
Most Sustainable interior design - Residential
Most Innovative Interior Design - Commercial/Retail
Most Sustainable Interior Design - Commercial/Retail
Most Innovative Interior Design Award- Residential
Most innovative interior design award- Hospitality
Emerging Design Professional of the Year
Best Architect of the Year
Best Designer of the Year
Best Luxury Real Estate Agency
Best Real Estate Online Portal
Best Real Estate Agency - Value for Money
Best Real Estate Agency - Luxury Residential
Best Real Estate Agency - Affordable Budget Residential
Best Real Estate Agency - Ultra Luxury Residential
Best Real Estate Agency - Rising Star @ Residential
Best Real Estate Agency - Excellence @ Residential
Best Real Estate Agency - Residential
Best Real Estate Agency - Value for Money
Best Real Estate Agency - Luxury Commercial
Best Real Estate Agency - Ultra Luxury Commercial
Best Real Estate Agency - Rising Star @ Commercial
Best Real Estate Agency - Excellence @ Commercial
Best Real Estate Agency - Commercial
Best Real Estate Consultant - Highly Experienced
Best Real Estate Consultant - Residential & Commercial
Most innovative Real Estate Agent - Residential & Commerical
Best Real Estate investment Agency
Best Real Estate investment Agency - Residential
Best Real Estate investment Agency - Commercial
Best Real Estate Consultant - Residential
Best Real Estate Consultant - Commercial
Best Property Management Company
Best Property Management Company - Residential
Best Property Management Company - Commercial
Best Property Management Company - Excellence
Best Emerging Real Estate Agency
Best Innovative Real Estate Agency
Best Holiday Homes Rental Company
Best Holiday Homes Rental Company - Luxury
Best Holiday Homes Rental Company - Villas
Best Holiday Homes Rental Company - Value for Money
Best Holiday Homes Rental Company - Excellence
Best Real Estate Agency
Best Interior Design Company
Best Luxury Interior Design Company
Best Interior Design Company - Apartment
Best Interior Design Company - Villas
Best Interior Design Company - Residential
Best Interior Design Company - Hotel
Best Interior Design Company - Corporate
Best Interior Design Company - Retail
Best Interior Design Company - F & B Industry
Best Interior Design Company - Commercial
Best Architect & Interior Design Studio
Best Luxury Architect & Interior Design Studio
Best Luxury Experience Maker
Best Home Decor
Best Jewellery Brand
Best Luxury Jewellery Brand
Best Furniture Retailer
Best Luxury Furniture Retailer
Best Luxury Furniture Company
Best Modern Furniture Company
Best General Manager - Real Estate
Best Emerging General Manager - Real Estate
Best Young General Manager - Real Estate
Most Promising General Manager - Real Estate
Best Employee friendly General Manager - Real Estate
Best Customer friendly General Manager - Real Estate
Highly Successful General Manager - Real Estate
Most Valuable General Manager - Real Estate
Best Innovative General Manager - Real Estate
Highly Experienced General Manager - Real Estate
Best Hospitality Leader - Real Estate
Best CEO - Real Estate
Best Emerging CEO - Real Estate
Best Young CEO - Real Estate
Most Promising CEO - Real Estate
Best Employee friendly CEO - Real Estate
Best Customer friendly CEO - Real Estate
Highly Successful CEO - Real Estate
Most Valuable CEO - Real Estate
Best Innovative CEO - Real Estate
Best Villa Interior Design 
Best Interior Design - Residential
Best Interior Design - Commercial
Best Internal Architect Design & Fit Out 
Best Restaurant Interior Design
Best Spa Interior Design
Best Architect and Engineering Consultancy
Best Apartment Interior Design
Best Retail Interior Design
Best Luxury Villa Interior Design 
Best Luxury Interior Design - Residential
Best Luxury Interior Design - Commercial
Best Luxury Internal Architect Design & Fit Out 
Best Luxury Restaurant Interior Design
Best Luxury Spa Interior Design
Best Luxury Architect and Engineering Consultancy
Best Luxury Apartment Interior Design
Best Luxury Retail Interior Design
Best Luxury Furniture & Homewares
Best Furniture Retailer
Best Emerging Women Leader - Real Estate
Best Women Leader - Real Estate
Best Innovative Women - Real Estate
Best Young Women Achiever - Real Estate
Best Young Women CEO - Real Estate
Best Women CEO - Real Estate
Best Women Entrepreneur - Real Estate
Best Young Women Entrepreneur - Real Estate
Most Inspiring Women - Real Estate
Best Building Contractor
Best Steel Constructions Contractor
Best Pre-Fabricated Building Contractor
Best Pre-Fabricated Concrete House Contractor
Best 3D Printing Building Construction Contractor
Best Exterior Building Cladding Contractor
Best Carpentry & Steel works Contractor
Best MEP contractors
Best Architecture Contractors
Best Road Contractor
Best Engineering Contractor
Best Construction Contractor
Best Construction Project Management Company
Best Construction Contractor
Best Consulting Company - Construction
Best Landscaping Company
Best Construction Material Trader
Best Iron & Steel Trader
Best Timber Trader
Best Bathroom & Sanitary Ware Trader
Best Marble & Natural Stones Trader
Best Wooden Products Trader
Best Tanks & Silos Trader
Best Electrical Fittings Trader
Best Tiles & Flooring Materials Trader
Best False Ceilings Trader
Best Cement Products Trader
Best Gypsum Products Trader
Workshop Hardware & Tools Trader
Pipes & Fittings Trader
Best Glass & Mirrors Trader
Building Metal Products Trader
Best Fibre Glass Products Trader
Best Decoration Materials & Partitions Trader
Best Readymix Concrete Trader
Best Fencing & Barbed Wire Trader
Best Doors, Windows & other Plastic Building Products Trader
Best Paints & Varnishes Trader
Best Metal Products Trader
Best Cargo Containers Trader
Best Pre-Fabricated Houses Trader
Best Swimming Pools Trader
Best Insulation & Protection Materials Trader
Best Domestic Safety Products Trader
Best Steel and Basic Steel products Trader
Best Metal Works Trader
Best Lighting Equipment Trader
Best Green Buildings Construction materials Trader
Best PR & Marketing Professional - Real Estate
Best HR Professional - Real Estate
Best Innovating Entrepreneur - Real Estate
Best Emerging Entrepreneur - Real Estate
Best Technology Entrepreneur - Real Estate
Best Young Entrepreneur - Real Estate
Best Serial Entrepreneur - Real Estate