Travel / Tourism

Awards

The nominations are open for all companies from Travel Companies, Attractions / Theme Parks, Car Rental / Transport, Tourism Board, Tourism Associations, Travel Technology, Holiday Rentals / Holiday Homes and etc.
BEST TRAVEL / TOURISM AWARDS FOR BUSINESS & SERVICE
Welcome to the Travel and tourism awards, the premier destination for recognizing and celebrating excellence in the travel and tourism industry.
We understand the importance of recognizing and rewarding the hard work and dedication of those in the industry, which is why we have created this platform to honor the very best in travel and tourism.
Our awards program is designed to celebrate the achievements of hotels, resorts, airlines, cruise lines, tour operators, and destinations that have demonstrated exceptional service and outstanding quality. We also recognize individuals who have made significant contributions to the industry through our lifetime achievement and emerging leader awards.
The nomination process is open to all companies and individuals in the travel and tourism industry, and our panel of expert judges is dedicated to ensuring that the most deserving candidates are recognized for their efforts.
Winners will be announced at our annual Gala awards ceremony, where we bring together the most influential and respected leaders in the industry to celebrate and honor the best of the best.
Thank you for your interest in our awards program and we look forward to recognizing and celebrating the outstanding achievements in the travel and tourism industry.
Winning Levels
At the Best of Best Awards, Nominees are eligible to win in 4 levels such as Gold Winner, Diamond Winner, Platinum Winner, Titanium Winner based on the total points they score during the entire award stages ( First level jury review, Voting, Final Jury Review )
Gold Level : 60 to 70 Points
Diamond Level : 71 to 80 Points
Platinum Level : 81 to 90 Points
Titanium Level : above 91 Points
Travel / Tourism Award Sectors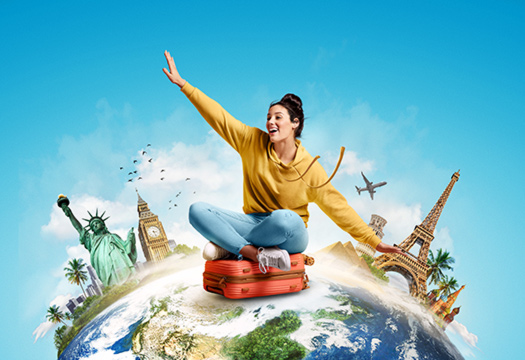 Travel Companies Awards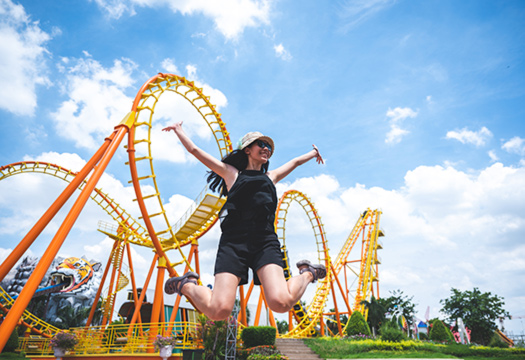 Attractions / Theme Parks Awards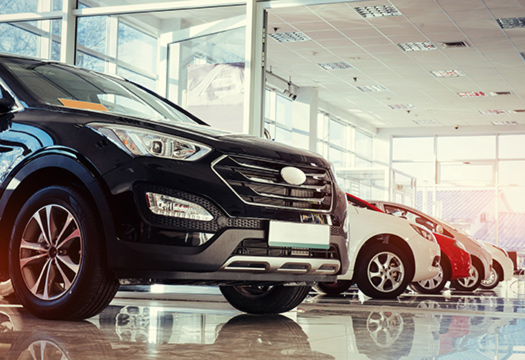 Car Rental / Transport Awards
Tourism Board Awards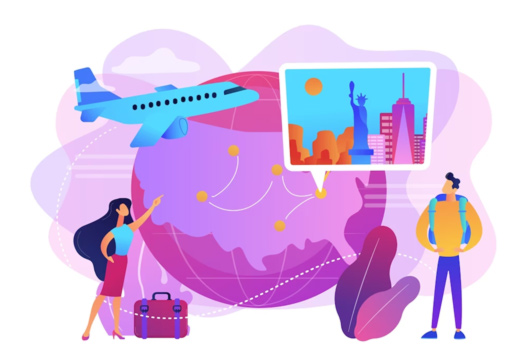 Tourism Associations Awards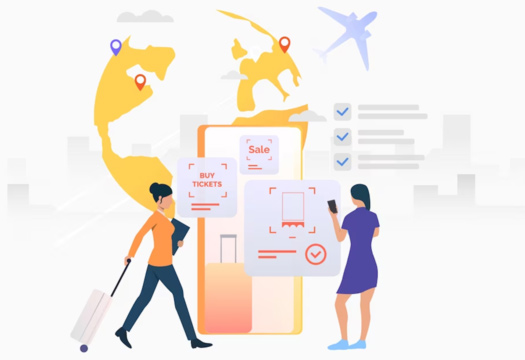 Travel Technology Awards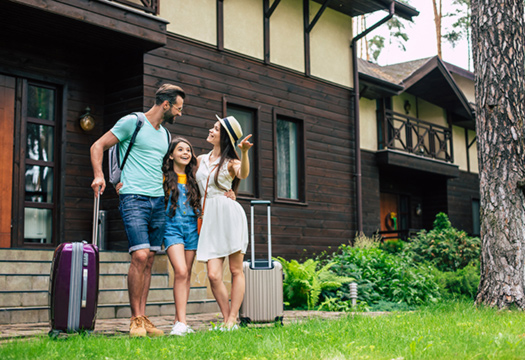 Holiday Rentals / Holiday Homes Awards
Travel / Tourism Award Categories
Best Sustainable Tourism Company
Best Hospitality Development Company
Best Hotel Management Company
Best Distillery Tour
Best Luxury Camping Company
Best Safari Tour Operator
Best Desert Safari Company
Best Safari Company
Best Adventure Tour Operator
Best Cruise Travel Agent
Best Emerging Travel Company
Best Travel Management Company
Best Luxury Tour Operator
Best Online Travel Agency
Best Group Tour Operator
Best Group Travel Company
Best B2B Travel Provider
Best Corporate Travel Company
Best Business Travel Agency
Best Destination Management Company
Best Domestic Tour Operator
Best Outbound Tour Operator
Best Inbound Tour Operator
Best Air ticketing Company
Best Travel Agency
Best Tour Operator
Best Holiday Villa Rental Company
Best Holiday Homes Rental Company
Best Private Charter Aviation Company
Best Travel Risk Management Company
Best Travel Management Company - Misc. Services
Best Bike Tour Company
Best Travel Technology Company
Best Online Travel Company
Best Online Travel Consolidator
Best Food Tour Company
Best Car Rental Company
Best Private Tour Guide
Best Wellness Tour Operator
Best Luxury Travel Agency
Best Cruise Booking Company
Best Vacation Home Rental Company
Best Tourism Development Project
Best Tourism Destination
Best Tourism Attraction
Best Theme Park
Best Water Park
Best Family Attraction
Best Tourist Attraction
Best Indoor Adventure Park
Best Holiday Destination
Best Water Theme Park
Best Adventure Theme Park
Best Family Theme Park
Best Zoo
Best Safari Park
Best Wild-life Park
Best Heritage Attraction
Best Historical Attraction
Best Museum
Best Aquarium
Best Sky Tower
Best Observation Deck
Best Adventure Activity
Best Castle
Best Snow Park
Best Must See Attraction
Best Top Attraction
Best Science Centre
Best Boat Tours & Water Sports
Best Casinos & Gambling
Best Nature & Parks
Best Nightlife
Best Outdoor Activities
Best Shopping
Best Sights & Landmarks
Best Water & Amusement Parks
Best Zoos & Aquarium
Best Car Rental Company
Best Luxury Car Rental Company
Best Limousine Rental Company
Best Airport Transfer Company
Best Taxi Service Company
Best Business Car Rental Company
Best Bus Transport Company
Best Bus Rental Company
Best Entertainment Destination
Best Indoor Theme Park
Best Unique Theme Park
Best Family Water Park
Best Tourism Development Project
Best Holiday Destination
Best Beach Destination
Best Adventure Tourism Destination
Best Wildlife Destination
Best Heritage Destination
Best Shopping Destination
Best Family Destination
Best Entertainment Destination
Best Honeymoon Destination
Best Wedding Destination
Best island Destination
Best Emerging Tourism Destination
Best MICE Destination
Best Tourism Association
Best Inbound Tourism Association
Best Outbound Tourism Association
Best Domestic Tourism Association
Best Hotel Association
Best Lodging Association
Best Boutique Hotel Association
Best Luxury Hotel Association
Best Small Hotel Association
Best Hospitality Leader
Most active Tourism Industry professional
Best Travel Technology Company
Best Online Travel Marketplace
Best Travel Search Engine
Best Online Hotel Booking Company
Best Online Flight Booking Company
Best Online Travel Consolidator
Best Travel Booking Engine
Best Travel White label Solution Provider
Best Travel Marketplace - Hotel
Best Travel Marketplace - Flight
Best Travel Marketplace - Car
Best Travel Marketplace - Cruise
Best Travel Marketplace - Holiday Packages
Best Travel Marketplace - Yacht
Best Island Destination
Best Beach Destination
Best Island Holidays Tour Operator
Best Vacation Homes Rental Company
Best Holiday Home Management Company
Best Bus Tour Company
Best Sightseeing Tour Company
Best Luxury Limousine Operator
Best General Manager - Travel & Toursim
Best Emerging General Manager - Travel & Toursim
Best Young General Manager - Travel & Toursim
Most Promising General Manager - Travel & Toursim
Best Employee friendly General Manager - Travel & Toursim
Best Customer friendly General Manager - Travel & Toursim
Highly Successful General Manager - Travel & Toursim
Most Valuable General Manager - Travel & Toursim
Best Innovative General Manager - Travel & Toursim
Highly Experienced General Manager - Travel & Toursim
Best Hospitality Leader - Travel & Toursim
Best CEO - Travel & Toursim
Best Emerging CEO - Travel & Toursim
Best Young CEO - Travel & Toursim
Most Promising CEO - Travel & Toursim
Best Employee friendly CEO - Travel & Toursim
Best Customer friendly CEO - Travel & Toursim
Highly Successful CEO - Travel & Toursim
Most Valuable CEO - Travel & Toursim
Best Innovative CEO - Travel & Toursim
Best Emerging Women Leader - Travel & Toursim
Best Women Leader - Travel & Toursim
Best Innovative Women - Travel & Toursim
Best Young Women Achiever - Travel & Toursim
Best Young Women CEO - Travel & Toursim
Best Women CEO - Travel & Toursim
Best Women Entrepreneur - Travel & Toursim
Best Young Women Entrepreneur - Travel & Toursim
Most Inspiring Women - Travel & Toursim
Best PR & Marketing Professional - Travel & Toursim
Best HR Professional - Travel & Toursim
Best Innovating Entrepreneur - Travel & Toursim
Best Emerging Entrepreneur - Travel & Toursim
Best Technology Entrepreneur - Travel & Toursim
Best Young Entrepreneur - Travel & Toursim
Best Serial Entrepreneur - Travel & Toursim
Best Campervan rental company