Spa & Wellness

Awards

The nominations are open for all companies from Spa & Wellness Centre, Spa Products, Spa Supplier / Projects / Consulting and etc.
BEST SPA & WELLNESS AWARDS FOR BUSINESS & SERVICE
Awards Given to the Spa and Wellness Industry
In the spa, health, beauty, and arena, there are numerous individuals and businesses doing amazing things. They are making a difference in people's lives by providing wonderful experiences, inspiring them, or simply donating to those in need. However, they aren't particularly good at telling the world how great they are, which is the same reason we at The Golden Tree brought our spa awards.
to establish a platform for recognizing and rewarding businesses and individuals who are achieving extraordinary results in the spa and wellness sector. The wellness awards are open to nominations from startups to Fortune 500 companies that operate hotel spas, luxury spas, spa centers, and wellness centers.
The spa and wellness industry award provides the ideal platform for all relevant businesses to demonstrate the exceptional talent they have been offering their customers in terms of services. The award ceremony puts your company in front of a group of influential people in your field. Your business and client base will benefit from this.
Winning Levels
At the Best of Best Awards, Nominees are eligible to win in 4 levels such as Gold Winner, Diamond Winner, Platinum Winner, Titanium Winner based on the total points they score during the entire award stages ( First level jury review, Voting, Final Jury Review )
Gold Level : 60 to 70 Points
Diamond Level : 71 to 80 Points
Platinum Level : 81 to 90 Points
Titanium Level : above 91 Points
Spa & Wellness Award Sectors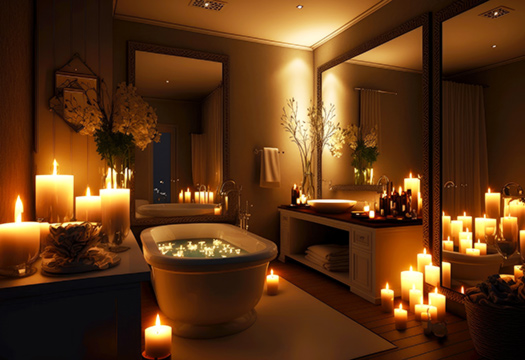 Spa & Wellness Centre Awards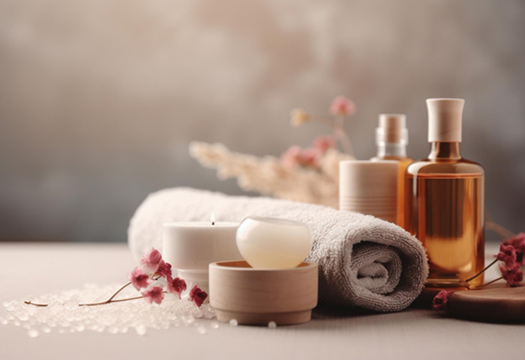 Spa Products Awards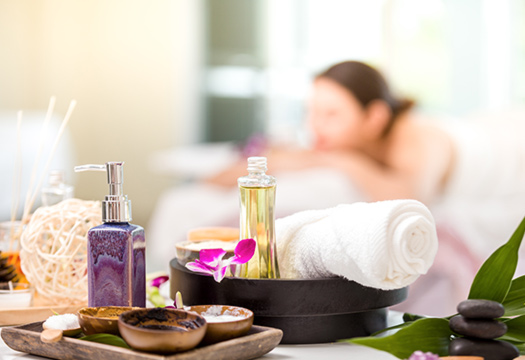 Spa Supplier / Projects / Consulting Awards
Spa & Wellness Award Categories
Best Day Spa
Best Salon with Spa
Best Hotel Spa
Best Destination Spa
Best Resort Spa
Best New Hotel Spa
Best New Day Spa
Best New Resort Spa
Best Ayurveda Wellness Spa
Best Holistic Wellness Retreat
Most Luxurious Spa (Day)
Most Luxurious Spa treatment
Best Baby spa
Best Spa Product
Best Spa
Best Turkish Spa
Best Thermal Spa
Best Wellness Center
Best Adult Only Spa
Best Advanced Treatment Spa
Best Airport Spa
Best Aquatherapy Spa
Best Ayurveda Spa
Best Beach Resort Spa
Best Beauty Spa
Best Body-sculpting Spa
Best Boutique Spa
Best Bush Lodge Spa
Best Business Hotel Spa
Best City Hotel Spa
Best Countryside Spa
Best Couples Spa
Best Cruise Ship Spa
Best Desert Spa
Best Eco Spa
Best Emerging Spa
Best Female Spa
Best Forest Bathing Spa
Best Forest Spa
Best Garden Spa
Best Golf Resort Spa
Best Hammam Experience
Best Healing Spa
Best Health & Fitness Spa
Best Health Hydro Spa
Best Health Spa
Best Hideaway Spa
Best Historical Hotel Spa
Best Historical Spa
Best Holistic Spa
Best Hot Springs
Best Hydrotherapy Spa
Best Island Resort Spa
Best Jungle Resort Spa
Best Lakeside Hotel Spa
Best Lakeside Lodge Spa
Best Lakeside Spa
Best Lodge Spa
Best Male Spa
Best Medical Spa
Best Mineral Spring Spa
Best Modern Hotel Spa
Best Mountain Resort Spa
Best Mud Therapy Spa
Best Oceanview Spa
Best Onsen Spa
Best Oriental Spa
Best Overwater Spa
Best Private Island Spa
Best Riverside Spa
Best Romantic Destination Spa
Best Rooftop Spa
Best Safari Spa
Best Ski Resort Spa
Best Skincare Clinic
Best Spa & Stay
Best Spa Getaway
Best Spa Group
Best Spa Resort
Best Spa Retreat
Best Spa Village
Best Sustainable Spa
Best Thalassotherapy Spa
Best Thermal Hotel Spa
Best Thermal Resort Spa
Best Traditional Spa
Best Traditional Thai Spa
Best Urban Escape
Best Volcanic Beauty Spa
Best Wellness Centre
Best Wellness Spa
Best Yoga Experience
Best Yoga Retreat
Best Adult Only Spa
Best Airport Spa
Best Ayurveda Spa
Best Beach Resort Spa
Best Boutique Spa
Best Business Hotel Spa
Best Couple Spa
Best Day Spa
Best Desert Spa
Best Luxury Day Spa
Best Female Spa
Best Golf Resort Spa
Best Hammam Experience
Best Holistic Spa
Best Luxury Hotel Spa
Best Luxury Island Resort Spa
Best Luxury Lodge Spa
Best Luxury Male Spa
Best Medical Spa
Best Luxury Resort Spa
Best Romantic Destination Spa
Best Luxury Safari Spa
Best Luxury Ski Resort Spa
Best Luxury Skincare Clinic
Best Spa Getaway
Best Spa Group
Best Luxury Spa Retreat
Best Luxury Thermal Spa
Best Traditional Spa
Best Luxury Spa & Wellness Centre
Best Luxury Yoga Retreat
Best Spa Products
Best Organic Spa Products
Best Luxury Spa Products
Best Luxury Skincare Products
Best Wellness & Beauty Centre
Best Wellness centre & Skin Clinic
Best Spa Equipments
Best Spa Product Supplies
Best Spa Project Management Company
Best Spa Project Consulting Company
Best Spa Interior Design Company
Best Spa Training & HR Company
Best Day Spa
Best Salon with Spa
Best Hotel Spa
Best Destination Spa
Best Resort Spa
Best New Hotel Spa
Best New Day Spa
Best New Resort Spa
Best Ayurveda Wellness Spa
Best Holistic Wellness Retreat
Most Luxurious Spa (Hotel & Resorts)
Most Luxurious Spa (Day)
Most Luxurious Spa treatment
Spa Manager of the Year
Spa Therapist of the Year
Best Spa Interiors (Hotel & Resort)
Best Spa Interiors (Day)
Best Wellness Cuisine
Best Hotel Spa Marketing
Best Day Spa Marketing
Best Indian Spa Product
Best Global Spa Product
Best Spa Product - Natural Line
Best Spa
Best Turkish Spa
Best Thermal Spa
Best Wellness Center
Best Adult Only Spa
Best Advanced Treatment Spa
Best Airport Spa
Best Alternative Healing Spa
Best Aquatherapy Spa
Best Art Spa
Best Ayurveda Spa
Best Beach Resort Spa
Best Beauty Spa
Best Body-sculpting Spa
Best Boutique Spa
Best Bush Lodge Spa
Best Business Hotel Spa
Best Camp Spa
Best Casino Hotel Spa
Best City Hotel Spa
Best City Spa
Best Countryside Spa
Best Couples Spa
Best Cruise Ship Spa
Best Desert Spa
Best Eco Spa
Best Emerging Spa
Best Female Spa
Best Fitness Spa
Best Forest Bathing Spa
Best Forest Spa
Best Garden Spa
Best Golf Resort Spa
Best Hammam Experience
Best Holistic Spa & Wellness
Best Health & Fitness Spa
Best Health Hydro Spa
Best Health Spa
Best Hideaway Spa
Best Historical Hotel Spa
Best Historical Spa
Best Holistic Spa
Best Hot Springs
Best Hydrotherapy Spa
Best Island Resort Spa
Best Jungle Resort Spa
Best Lakeside Hotel Spa
Best Lakeside Lodge Spa
Best Lakeside Spa
Best Lodge Spa
Best Male Spa
Best Medical Spa
Best Mineral Spring Spa
Best Modern Hotel Spa
Best Mountain Resort Spa
Best Mud Therapy Spa
Best Oceanview Spa
Best Onsen Spa
Best Oriental Spa
Best Overwater Spa
Best Private Island Spa
Best Riverside Spa
Best Romantic Destination Spa
Best Rooftop Spa
Best Safari Spa
Best Ski Resort Spa
Best Skincare Clinic
Best Spa Chain
Best Spa Getaway
Best Spa Group
Best Spa Resort
Best Spa Retreat
Best Spa Village
Best Sustainable Spa
Best Thalassotherapy Spa
Best Thermal Hotel Spa
Best Thermal Resort Spa
Best Traditional Spa
Best Traditional Thai Spa
Best Urban Escape
Best Volcanic Beauty Spa
Best Wellness Centre
Best Wellness Spa
Best Yoga Experience
Best Yoga Retreat
Best Yoga Skin Spa
Best Russian Spa
Best Luxury Russian Spa
Best Spa Management Company
Best Luxury Wellness Spa
Best Male Salon & Spa
Best Luxury Wellness Spa -Male
Best Holistic Wellness spa
Best Beauty product
Best Day spa Chain
Best Luxury spa Chain
Best Spa Chain
Best Baby Spa
Best Mom & Baby Spa
Best Balinese Spa
Best Spa & Wellness Centre
Best Massage Center
Best Massage & Wellness Center
Best Alternative Healing Spa
Best Massage & Wellness Center
Best General Manager - Wellness
Best Emerging General Manager - Wellness
Best Young General Manager - Wellness
Most Promising General Manager - Wellness
Best Employee friendly General Manager - Wellness
Best Customer friendly General Manager - Wellness
Highly Successful General Manager - Wellness
Most Valuable General Manager - Wellness
Best Innovative General Manager - Wellness
Highly Experienced General Manager - Wellness
Best Hospitality Leader - Wellness
Best CEO - Wellness
Best Emerging CEO - Wellness
Best Young CEO - Wellness
Most Promising CEO - Wellness
Best Employee friendly CEO - Wellness
Best Customer friendly CEO - Wellness
Highly Successful CEO - Wellness
Most Valuable CEO - Wellness
Best Innovative CEO - Wellness
Best Emerging Woman Leader - Wellness
Best Woman Leader - Wellness
Best Innovative Woman Leader - Wellness
Best Young Woman Achiever - Wellness
Best Young Woman CEO - Wellness
Best Woman CEO - Wellness
Best Woman Entrepreneur - Wellness
Best Young Woman Entrepreneur - Wellness
Most Inspiring Woman - Wellness
Best PR & Marketing Professional - Wellness
Best HR Professional - Wellness
Best Innovative Entrepreneur - Spa & Wellness
Best Emerging Entrepreneur - Spa & Wellness
Best Technology Entrepreneur  - Spa & Wellness
Best Young Entrepreneur - Spa & Wellness
Best Serial Entrepreneur - Spa & Wellness
Best Massage & Wellness Spa
Highly Experienced CEO - Wellness
Best Organic Spa and Salon
Best General Manager - Wellness
Best Managing Director - Wellness
Best Business Development Manager - Wellness
Best Young GM - Wellness
Highly Successful Entrepreneur - Wellness
Best Emerging Entrepreneur - Wellness